A

Day Of Light & Love

 2019
CONTRIBUTORS' PAGE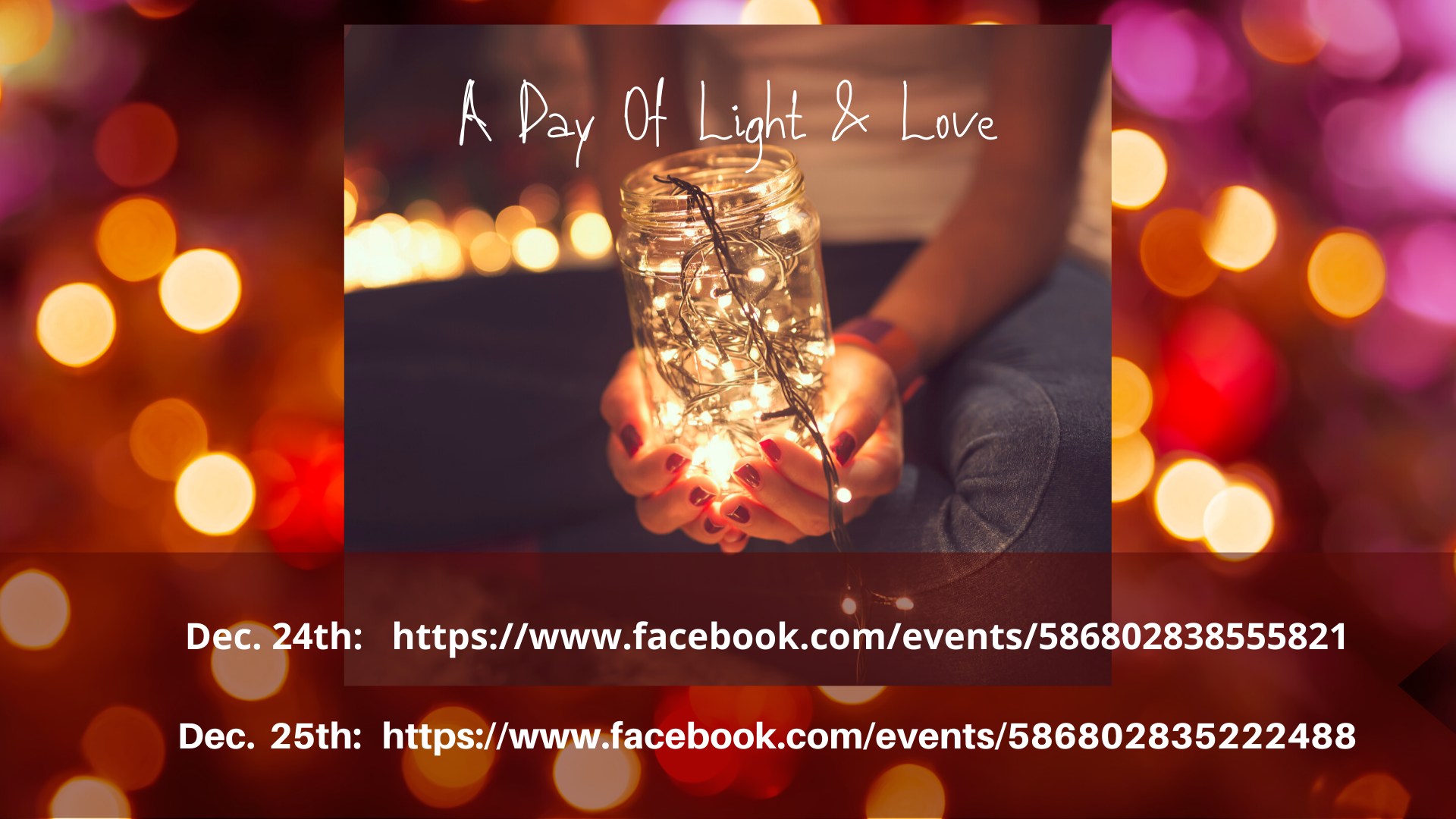 Many people experience a feeling of "melancholy" during this time of the year. The purpose of this annual event is to "fill the void" for those who are alone or feel alone during Christmas.
This event is for everyone – and especially for those who may have experienced the loss of a loved one, who might be sharing their children with a former spouse during this time, or those who are reminded that they are alone when others are gathering.
A DAY OF LIGHT & LOVE is an amazing event where incredible leaders give hours of their time to live-stream their messages to serve the collective and promote light and love into the world.
❤️ This free event was live-streamed on Facebook Christmas Eve Night through Christmas Day Evening. 
The recordings have been uploaded to a YouTube playlist, which can be accessed here:  Day Of Light & Love 2019 Playlist
All times listed are in EST:
12/24 –
10:00 pm – Katerina Satori
12/25– 
12:00 am – Angel-ica Deer (English/Spanish)
3:00 am – Linda Ragsdale
5:00 am – Thi Hien Nugyen
7:00 am – Vanja Bokun Popovic
9:00 am – Kia Scherr
11:00 am – Severine Naessens (English/Spanish)
1:00 pm – Page Powers
3:00 pm – Zoe Martin
5:00 pm – Gina Brogan
7:00 pm – Kylie Ryan
9:00 pm – Linda Heller
11:00 pm – Ivonne Delaflor (English/Spanish)
Katerina Satori
Katerina Satori is an internationally acclaimed spiritual teacher, business and thought leader, and an entrepreneur.
She dedicated her life to the service of humanity – supporting her students and clients in activating their highest potential and creating a rich legacy.
"It doesn't matter what cards life gave you to begin with. Rules are the same, but the skills of the players are different.
"Learn the game and master your life, no matter how humble your beginnings. You always have a choice.", says Katerina, who only had $3 to her name when she arrived to the USA at 23 years old, knowing no one, and only having trust in herself and faith in a Higher Power.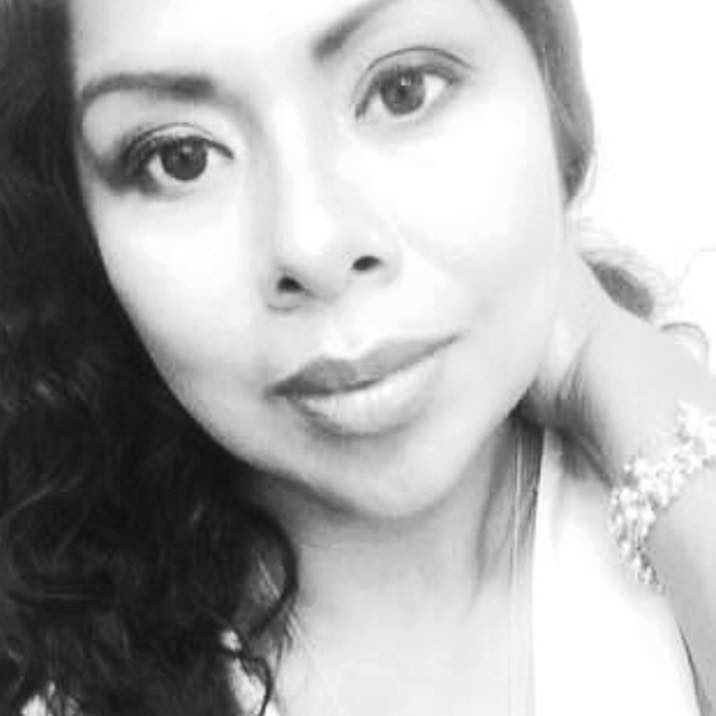 Angel-ica Deer
Angel-ica is the mother of five children.  She is a Friend, Sister, Faith Restoration Mentor, and Author.
Humanity is her passion as she shares the words of Jesus – "LOVE ONE ANOTHER".  Angel-ica believes Humanity has an organic and conscious soul and is perusing to share this ideology as she writes her book, God Is My Ally.
For the past 10 years she has devoted her life to studying Spirituality and finding the true purpose of life. She believes and teaches "Prayer as a force of life".
"The evolution of the soul can only be shaped in this lifetime by Honoring God with life itself."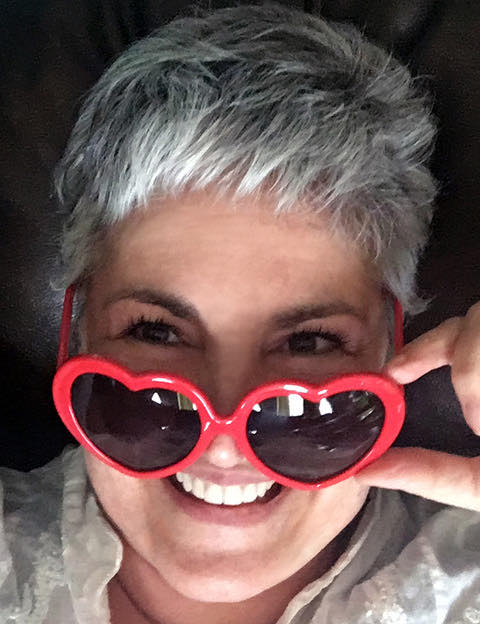 Linda Ragsdale
Life has presented itself in many ways to Linda Ragsdale and peace and joy has offered a way through every moment, even the most challenging ones.
She is a survivor of a severe wound in the 2008 Mumbai  terrorist attacks, after which she started a non-profit education project, The Peace Dragon.  Five years into building her international adventures, she came home to face a new chapter, Stage 3 breast cancer.  Peace allowed her to face this news and throw a party before surgery, encouraging awareness of community partners (and threw another party for the shaving of her head).
She created a travelling stage show, "My Second Act", to teach how words frame our stories and the power we give them.  She is a powerhouse of positivity, building ways for people "to build their treasure chests from every life event. knowing that some of the jewels are meant to pass onward".
Earlier this year, her husband passed on their 27th wedding anniversary, after his 2-year battle with cancer.  During his journey, she learned the difference between the words lost and given.  She knows that he will always be with her (she did not lose him), because a heart only gives what we allow – demonstrating how empowered words create an empowered journey.
Linda can be found speaking and facilitating programs to groups ranging in age from Pre-K through adults.  She is the author of over 15 books, including her award-winning picture book Peace Dragon Collection, a wordless  picture book that most recently was nominated for a Parents Choice Recommended Award.
She is a TedX presenter, an award-winner designer (awarded a patent for display design), and absolutely adores life.  She looks forward to continuing to help people to find, keep and inspire peace.  She can be contacted through www.thepeacedragon.com .
"See and speak to yourself and the world with love, and make choices from a calm and centered heart."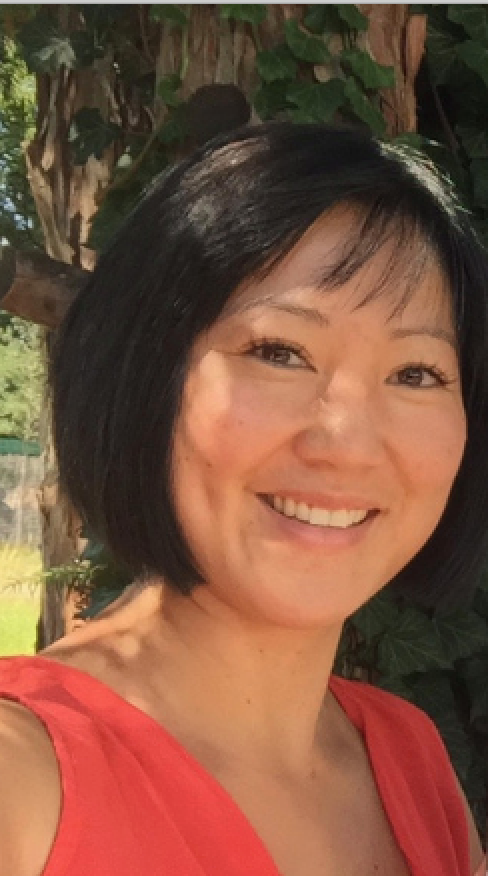 Thi Hien Nguyen
Thi Hien Nguyen is a German-based Futurist, Philanthropist and Social Entrepreneur. 
She is known as "Ninja" for her energetic drive, and especially for her enormous passion for space, longevity, exponential technologies and innovation.
Her curiosity ranges from expanding the mind and exploring the universe to creating your own reality.
Hien's massive, transformative purpose is to uplift the people, planet and beyond with space and sustability solutions.
Born in Laos, she is a space-traveller who has lived in over seven countries and currently travels to worldwide meetings, workshops, and conferences on transformational change. 
She is a respected consultant on topics ranging from digital disruption to business remodeling to specific scenarios across public and private sectors.
Hien is a functional medicine practitioner and a high-performance coach, with a strong background in health and fitness.  For the last 20 years, she has been coaching entrepreneurs in transformational change.
Hien can be contacted at support@spaceconnex.com.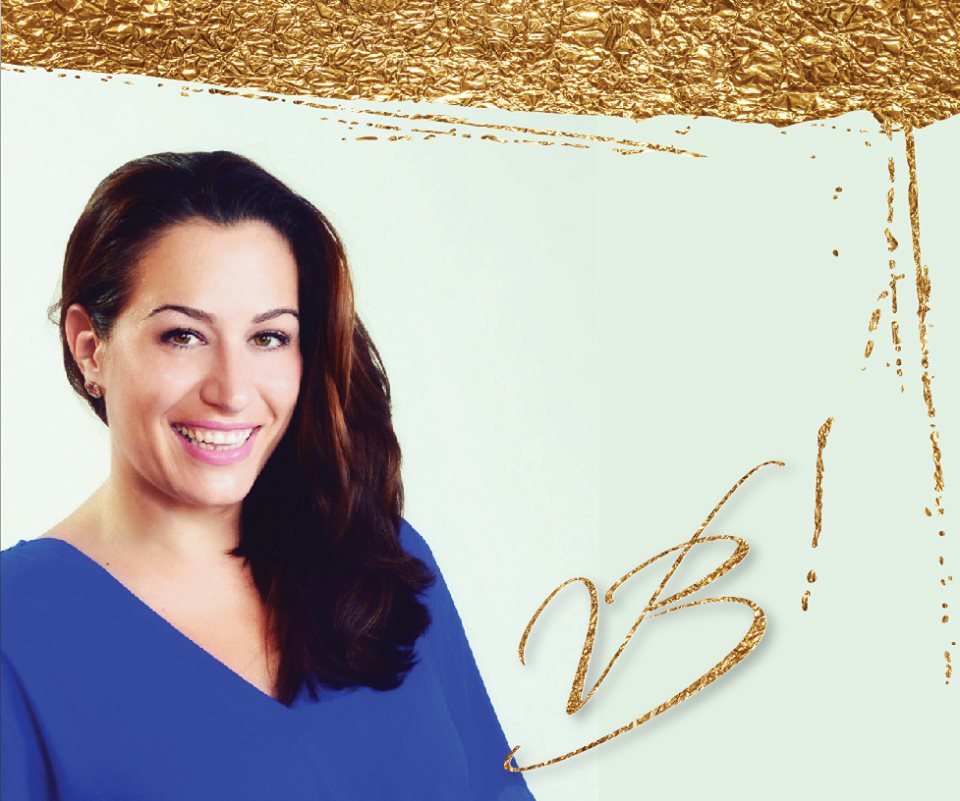 Vanja Bokun Popovic
Vanja Bokun Popovic is a professional educator, mentor, and explorer focused on serving individuals and groups on their path of personal transformation. Vanja is wholeheartedly dedicated to sharing the message that we, indeed, are birthing the New World, despite the world's current crises.
She was born in Bosnia and experienced two wars by the age of 20 years. Determined to transmute the causes of her own traumatic past, she has lived and studied in over 15 countries and three different continents, following her inner calling to chart the new territories. Her passion is exploring both the worlds of contemporary science and ancient philosophy, with the deep trust that the true Knowledge is where all the dots connect – within ourselves.
Her mentors include distinguished individuals from the realms of quantum science, shamanism, psychology, neurology, healing, philosophy, yoga, writing, business, and medicine.
Vanja is a candidate for a PhD in Psychology. She holds a Master's degree in Psychology, a Master's degree in Urban Education, a Bachelor's degree in Business and Management, as well as numerous professional certificates and licenses.
Vanja is a wife and a mom of two.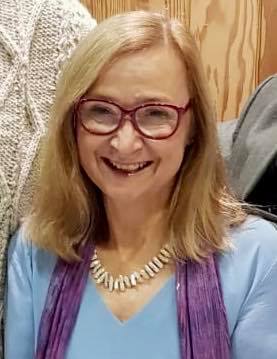 Kia Scherr
After her husband and 13 year old daughter were killed in the Mumbai terrorist attack of 2008, Kia created A Pocketbook of Peace, a guidebook to bring love-based behaviors into daily life.
Kia spent 6 years in Mumbai working with business, education and police and is featured in an Indian documentary film (now on Netflix) that features three stories of forgiveness , in response to violent killing of family members.
Her new book Forgiveness: A Choice will be released by Penguin Random House India in November 2020.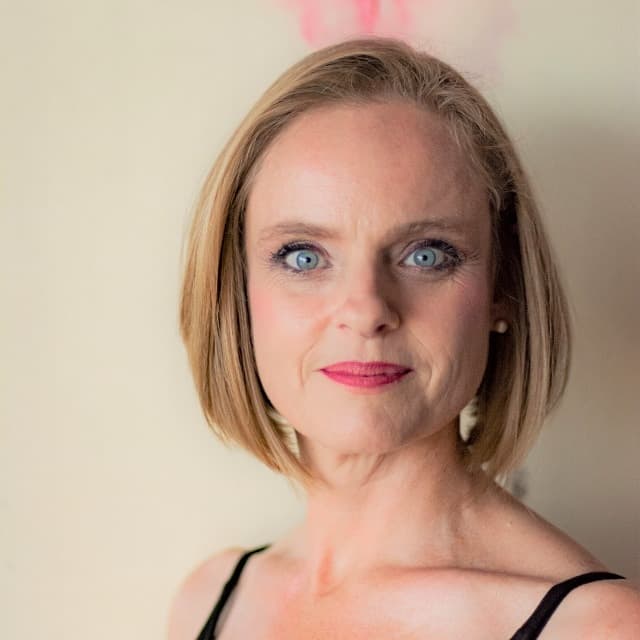 Severine Naessens
Séverine is a mom, wife, Translator, Life and Responsible Communication Coach, Transcendental Rebirthing Facilitator and Business Owner.
She is the co-founder of the "Peace Starts At Home" movement and has supported various projects in benefit of personal development such as "21 Days Of Faith In Action" and "Network for Human Empowerment".
Séverine has participated as a lecturer for La Salle University in Cancún and as a speaker at different events that promote the development of women and responsible communication. She has also been a guest on various Radio and Television shows throughout Mexico to speak about these topics.
As co-founder of the Parent Talk System Latinoamérica, Séverine teaches the Parent Talk System to promote Responsible Communication in Parenting and has implemented the 21 techniques from the Parent Talk System in a variety of courses she has created to help companies implement Effective Communication Strategies.
Séverine is a Senior Graduate of the Sheepless Life System and united forces with its creator, Ivonne Delaflor, in 2017 as they co-founded the Sheepless Life Academy to bring the teachings to as many women as possible internationally.
She has also been trained as a Transcendental Rebirthing Facilitator by and is implementing the Sacred Principles of TR in all her teachings.
Get to know more about Séverine on her website www.SeverineNaessens.com or follow her on IG/FB @soyseverine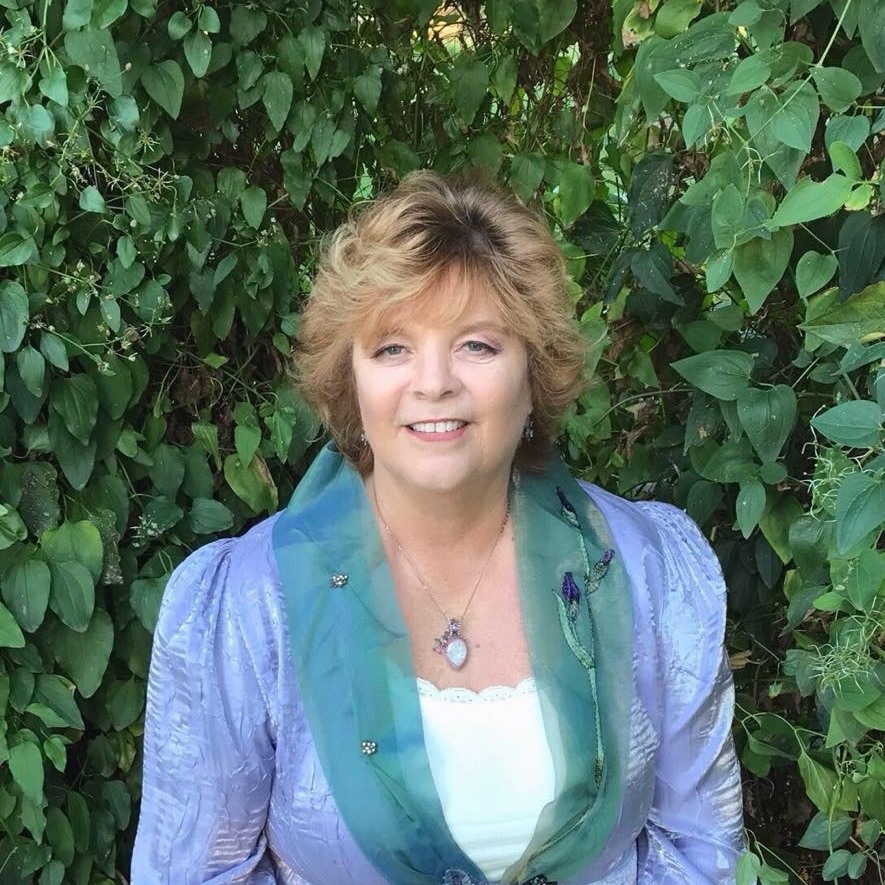 Page Powers
Page is an Alchemist of energy and space. She is a fourth generation, professional intuitive and mentor.
From an early age, she supports those that have passed, by gently embracing Spirit while listening to the words that You and Spirit share with her.
After the tragic passing of her daughters in 1993, she chose Love and Service in their honor and memory by supporting others who have lost a child or loved one.
She supports men and women in empowering themselves as they walk with the many experiences their lives have offered them.
She is a facilitator of Your Soul Song, walking with you as you explore more of yourself than thought possible.  She is a Mom and a Mor Mor (Grandma).  She loves Miracles and she Dances Out Loud
She has two precious daughters in heaven that walk every breath with her.  She crosses thresholds of time and space with you, as you ask your power to meet you where you are and as you are.
She Is Love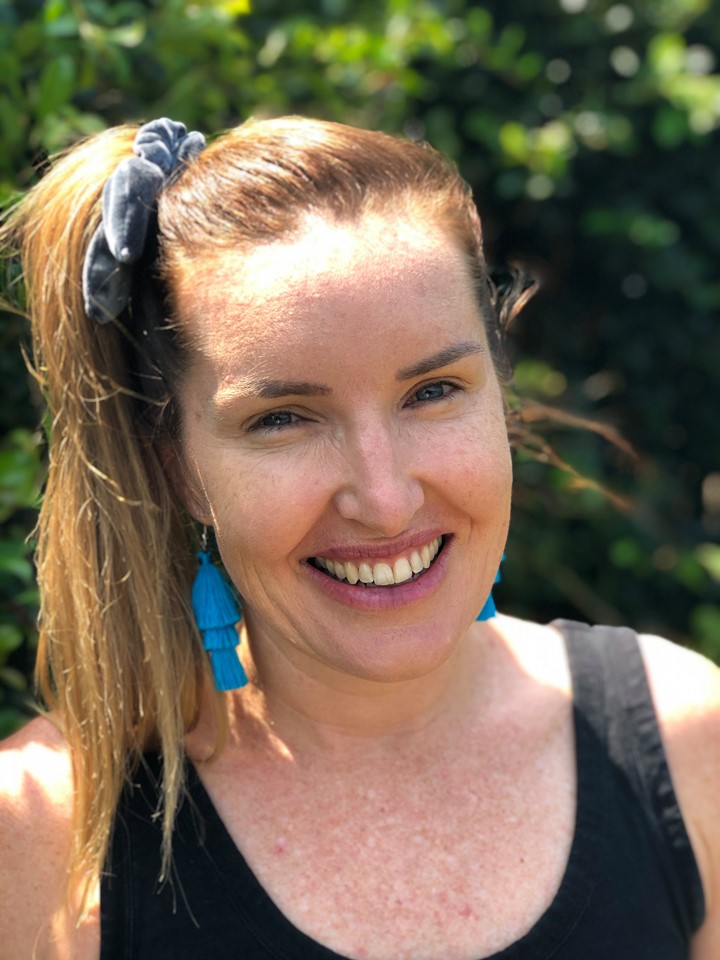 Zoe Martin
Zoe is the Spectrum Mothers Coach, Australia's first & currently only Transcendental Rebirthing Facilitator, Meditation Teacher, Reiki Practitioner and PT.
Her work supports and guides Mothers (and Fathers too!) who are gifted with children on the Spectrum.
Zoe brings a new way of being that is filled with hope, connection and reality.
She is the mother to 2 epic autistic children who also run ADHD/ADD wiring.
She knows first hand what it takes to rebuild a marriage from rock bottom.
Her soon-to-be-released book Making Peace with Autism tells the story of the unbecoming and becoming of her family as, one by one (including Zoe and her husband), they are diagnosed with autism.
Reach out to Zoe through her website at:  www.zoemartin.com.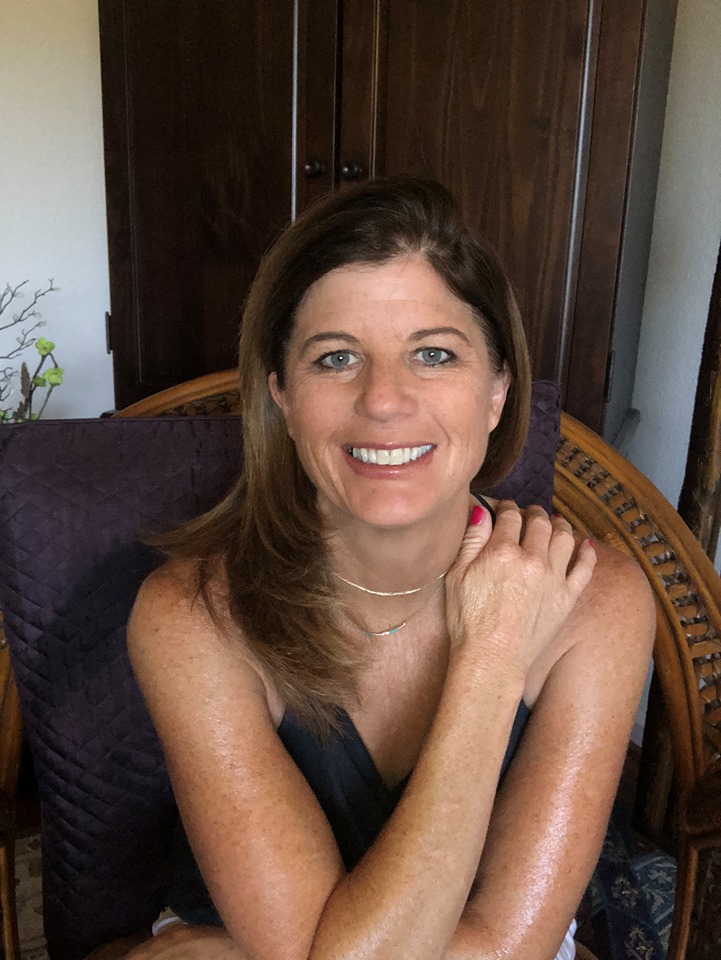 Gina Brogan
Gina Brogan is an inspirational speaker, spiritual life coach, master-manifestor, meditation coach, and Mom to two incredible and gifted teenage boys.
Her mission is to help people trust their own inner guidance and develop their 6th Sense, as they take their lives to the NEXT LEVEL in all areas.
She is totally obsessed with helping people (just like you) reconnect with their authentic selves, and uncover and pursue their passions.  She does this by guiding people through deep, inner exploration, customized spiritual and self-care habits, and courageously allowing magic to unfold in their lives.
Gina Brogan will help you love yourself to healthy, wealthy, happy and in LOVE with life.
Contact Gina through her website at www.ginabrogan.com
Kylie Ryan
Kylie Ryan is a performance coach and coach trainer who supports the next wave of coaches, change-makers, and entrepreneurs to show up with their most powerful voice, awaken their magic, and embody their greatest mission. She specializes in working with passionate professionals who empower human transformation and create positive change locally and globally.
After her own health and life transformation 15 years ago, Kylie became a passionate student of human behavior, change leadership, and sustainable transformation. Over the years, she has helped thousands of clients transform their bodies, learn to love themselves, and create lives of love, freedom, and wealth by shedding the past and embodying their soul power.
Now, as an expert coach trainer, she works with change-makers to ensure they have the mental clarity, professional precision, and internal foundations to lead their movements and fulfil their missions. More here: https://mymindcoach.com.au/about/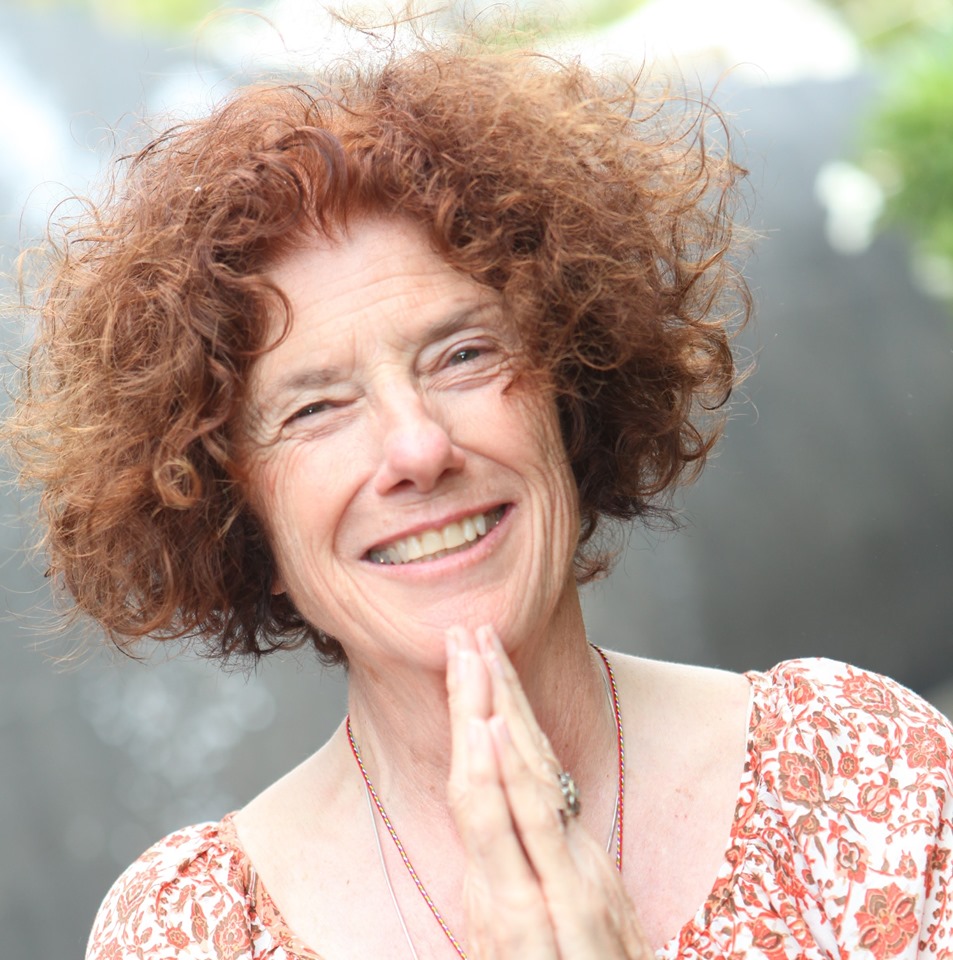 Linda Heller
Linda has been a teacher for all her adult life.  She has also been a seeker:  Linda earned certification as a Level 4 Transcendental Rebirthing Trainer, a Conscious Connected Breathing Coach, and a mediator.  She has also studied other healing modalities and therapies.
She is the creator of the online program "3 Keys To To Personal Freedom" that combines three systems of transformational mastery:  the Sacred Principles of Transcendental Rebirthing, Conscious Created Breathing, and Personal Power Language.  Linda uses her training in these areas in both her online classes and when she offers 1:1 coaching.
She coaches adults who desire to deepen their self-mastery through the conscious use of language to transform their experience of their lives from a life happening to them to full participation and engagement, with each moment an opportunity for change and even more awareness. 
With Claudia Mardel, Linda has co-authored The Great Mother Speaks and co-created an online program "The Blessing Way", that brings ritual into the 21st Century.
Linda has authored the book Invocation To Mindfulness.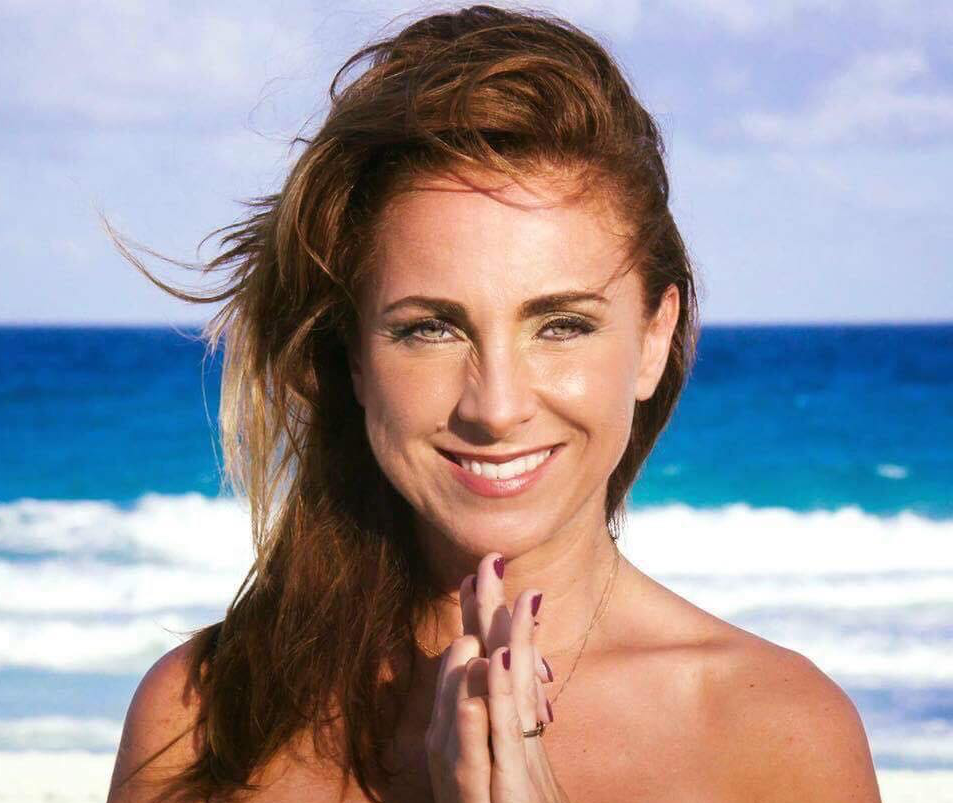 Ivonne Delaflor
IVONNE DELAFLOR, is the President of Delaflor Teachings International and one of the top 10 experts in Sustainable Human Transformation. 
She is an author, speaker, mentor, Futurist, Personal Power language expert, spiritual teacher, mother of 3, humanity lover, philanthropist supporting causes committed to find a cure for Eating Disorders and that of Autism.
She is also the host and CEO of The Network for Human Emoowerment, creator of the sacred geometry art known as The Codes of AH , the FUTURING NOW system, Sacred Womb Process & The Transcendental REBIRTHING system.
You can learn more about Ivonne Delaflor
and her offerings on her website www.delaflorteachings.com