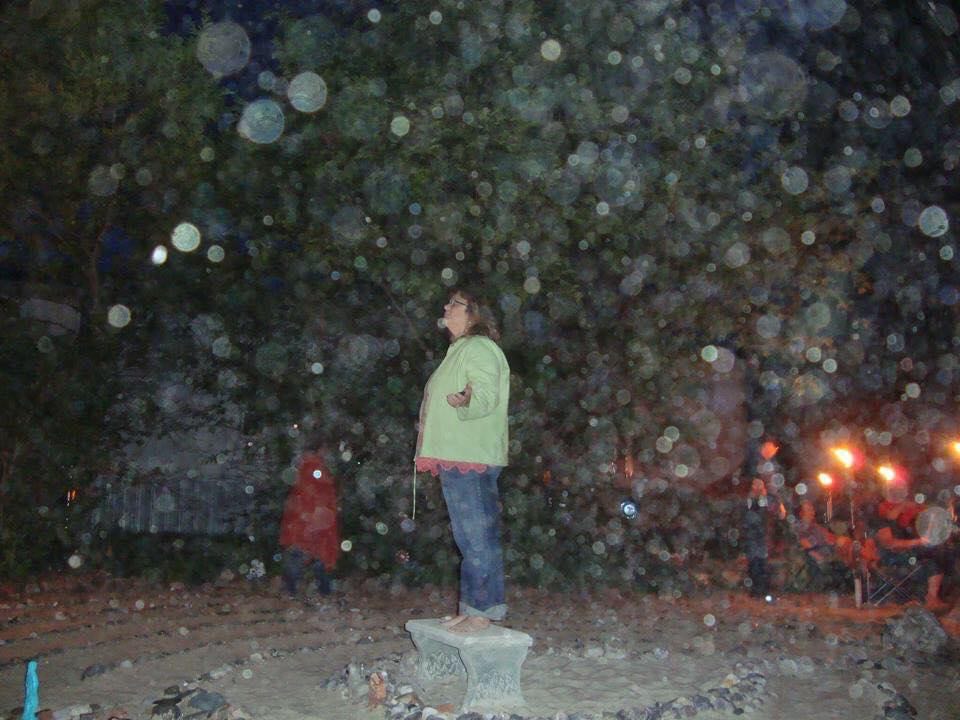 PAGE M POWERS
Professional Intuitive, International Retreat Facilitator, Spiritual Mentor
Page is an alchemist of time and frequencies. As a lifelong, 4th generation intuitive, she has had the honor of bringing messages of love and hope and supporting the creation of new opportunities.
Her own experience of expressing choice through creating new opportunities began at the age of two when she was abandoned.  On a more cognitive level, at 32 when her two daughters were violently taken from this world.
The journey of finding forgiveness with the assistance from Spirit, Angels, and Guides is a gift she is compelled to share with all those who also seek to live in a state of grace and forgiveness.
One of her newest offerings is a workshop called "The Five Fingers Forgiveness… Holding our Traumas with Grace and Mercy" © as channeled through Mary and Joseph. When she began creating this workshop, it was only Mary speaking words that were nurturing, as a mother would for her child. Then Joseph came forward and joined in the dialogue. Mary and Joseph offered their support, inviting both the divine feminine (nurturing) and the divine masculine (action).
As she felt the love and nurturing from Mary, she felt a belonging she had not ever felt before.  When Joseph began to speak, he talked about how to take more loving action in relationships and how to express the Act of Forgiveness – an important message to be heard, embracing the experiences that they endured and coming to a place of living in joy-fullness (joyfulness).    
Sharing extraordinary Love and Hope that Spirit, Angels and Guides wish for you to know in this time of amazing change and opportunity, Page offers individual sessions, group workshops, and retreats.
Residing part of the year in Wisconsin and the rest in Florida, Page can be contacted through her website: pagempowers.com