The Relationship Clinic is ideal for someone who wants to explore ways to enhance or restore the relationship with themselves, their partner, their parent, or their children.
This is a 90-minute session that includes an assessment and a plan to create lasting improvements.
We'll sort through the challenges you've been experiencing & get to the root of what needs addressed.
The insights  you gain and your personalized plan will help to return your life and relationships to one filled with love, respect, and harmony.
Your investment in the Relationship Clinic is $333.         
These half-day, virtual sessions allow for a "deeper dive" into your  relationship challenges.  You will gain a greater sense of control and confidence in your relationship(s).
We'll sort through the ups and downs that you are experiencing while:
exploring your current relationship reality and the factors that have led to today.
getting a "big picture" overview of what needs done to improve your relationship(s).
focusing on specific areas in your relationship(s) that need addressed.
establishing a plan to revive your relationship(s).
Included is 2 weeks of email access to Jeanne for questions.
Your investment in the Intensive Session is  $747.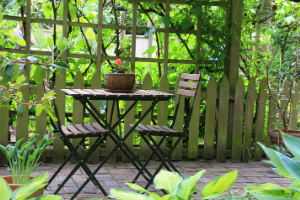 1-to-1 Coaching Packages are available to those who need or desire a higher level of personalized support.
Packages are available for individuals, as well as couples.
This is a good fit for you if:
An important relationship is in trouble.

Your partner is threatening to leave you.

There's talk of a trial separation or divorce.
Communication with a parent or partner is marginal.
Your relationships are in need of positive transformation.
You want to create a strong, solid partner-relationship.
You want the accountability of 1-to-1 for quicker results.
You know that you have to take action for the relationships in life to thrive.
The investment is determined by duration and requires a call to determine needs.  Message me here.
Group Programs & Workshops
These programs are operated at the same standard of dedication and excellence that I pour into my private clients.
Offerings range from 4-week courses to 8-week interactive group experiences, and include extended-life mastermind groups.
These programs offer you information that will produce a happier, more loving home-life and they are for you if:
you want a life-long, loving partner relationship.

you are an ambitious business owner and could use some better relationships skills and home-life balance.
your relationship is lack-luster and needs some magic.
you know your children deserve the happy family experience you want to create for them.
I just completed your 6 week program on creating a life-long love and it was just exceptional.  I cannot believe how much I learned and how easy it was to apply what you taught – not only to my relationship with Dan, but to my life.  What a change in how I respond and how he responds to me! 
Feeling more love, Jeanne!