Elevate Your Relationship
Do you desire a higher level of connection with your partner?
You may feel:

your relationship has been operating too long on an "automatic setting".
there is an obvious distance between you and your partner.
you and your partner lack real, soul intimacy.
your relationship needs an infusion of fresh energy.
the chemistry between you and your partner has diminished.
there are yet-to-be-lived levels of intimacy available to you and your partner.
If you recognize a desire, even a yearning, for a magical, more profound connection with your partner 
then I am your guide.
Your relationship is a dynamic entity that is being created in every moment of its existence.
There are foundational requirements for it to grow and sustain itself over time.
Beyond those, there is also an expansive quality that can be activated inside your relationship which releases higher and richer levels of emotional and physical intimacy with your partner.
When you intentionally invest energy in specific ways, you can advance positive growth and elevate your partnership to new levels.
This releases a magical essence that is felt in your partnership and is realized throughout your entire life.
It starts with you, today – right where you are – and from there we can work together to expand and transform your partnership.
Elevate your relationship
and release more magic in your life.
The best relationships have an energetic culture that allows the partners to authentically show up fully as who they presently are and be accepted for whom they are becoming.
There is a fluidity within these relationships that grant both partners the growth they are respectively called to – all while respecting the values of the relationship itself.
Closing the gap between the current state of your relationship and the more elevated and expanded version of itself is what is available to you.
I work with you to close the existing gap and assist you in creating the partnership of your heart's desire.
"When I first started collaborating with Jeanne and learning with her, I truly didn't believe that a forever love was for everyone, I thought I was meant to change and not expect the other person to be in the same commitment with me, nor to change with me, or me to change with them, therefore I never believed that a relationship could last forever for me.
At that moment, Jeanne helped me break the mental barrier I had at that point… Through her program, I learned what was mostly wrong in my previous relationships was me, and the incapability that I had at that moment to be fully vulnerable and giving with a partner.
She taught me to understand how I love, and how to love others, and most importantly, she taught me more about what I really wanted and needed from a partner, which led me to find a true, consistent, respectful, empathic, and loving relationship, in which I'm happily investing my time at the present moment and future.
The most amazing part about Jeanne is that she embodies love in every aspect of her soul and personality, she is a compassionate guide and mentor for those who choose to work with her.
I highly recommend having a mentoring session or taking a program with Jeanne, if you're ready for love, you're ready for her to lead you.
Sofía F.
The path to an elevated partner relationship is here for you
with Jeanne as your guide.
After decades of working with individuals who recognized the gap between the relationship they were creating and the one that they desired, I have fine-tuned the steps that help you to clear the slate of the past, activate your true brilliance, and then expand the connection with your partner – awakening and igniting new levels of expansive intimacy.  The support and guidance that you need in that process is what I provide.
When you experience these foundational shifts within your relationship, your entire life elevates – impacting everything that you do.  This then becomes a virtuous cycle that welcomes even more brilliance into your life and your partnership.
Step 1
Clear The Slate Of The Past
Clearing residual negative energies that are blocking the full creation of your relationship opens up more of your presence and power in the now.
Step 2
Activate Your Brilliance
Reconnecting with who you truly are and your unique combination of God-given gifts is how your brilliance becomes activated.
Step 3
Expand Your Connection
The growth of the connection with your partner becomes a natural outcome, as you awaken and ignite new levels of intimacy.
I believe in measurable results in a short amount of time –
results that are palpable and noticeable right away.
"I have worked with Jeanne for several years. Through her wonderful coaching, I have created a wonderful marriage that will reach 41 years later this year. Also my marriage is happier, healther, and more fun! I have learned to accept, approve, and appreciate my family, in-laws, and friends. This has created a more respectful, friendly, and loving relationships.
I am so blessed having Jeanne in my life that it's truly difficult to put my feelings into words. Of course, through these relationship accomplishments, I had to start with me. Changing me. Understanding me. Understanding how holding onto old ways of coping and behavior were no longer helping me to be happy and live a more satisfying life. Not a path that gave me -the me I wanted to be. Finding a new path of joy, harmony, and trusting myself. Finding me and learning to become the authentic me. Being authentic has truly set me free."
How I Became Your Elevated Relationships Guide
 My Own Elevated Relationship
My 34-year partnership with my husband, Denny, was a brilliant display of love, devotion, chemistry, connection, and legacy.
Our consistent reach to understand and support each other led to a life partnership that embodied a passionate pursuit of purpose.
Over time, the absolute embodiment of unconditional love and devotion elevated our relationship and allowed us to experience a beautiful dance of brilliant physical, emotional, and spiritual intimacy.
We didn't just pull the lucky card and land there.  No – we actively engaged in intentionally advancing our emotional and spiritual intimacy, resulting in many years of elevated living as life partners.
Key Principles of Your Elevated Relationship
Understanding how every thought, word, emotion, and action plant seeds in the present for the future is foundational to growing an elevated partner relationship.
Parking the past cleans the slate and allows you to be more present in the now and what you are creating today.
As you release new levels of your personal power, your relationship is enhanced and your advancement to a higher elevation of being, doing, and receiving creates deeper levels of intimacy.
YOU hold the power to create a more beautiful partner relationship, which ultimately impacts not only your happiness and fulfillment but also your future generations.
I guide you through the application of these key principles and support you in applying them.
You'll experience life-advancing value that creates absolute fulfillment in your life.
"I can´t thank you enough for all your wisdom that helped me in my Forgiveness process. I experienced so many shifts in my life, physically as well as emotionally.
What I can say is that pains that I had been experiencing a while ago disappeared from one day to another just by experiencing forgiveness and the biggest effect (of course) is that I feel that I have recovered my life back, now I feel ALIVE – I have enough energy to go through the day without ending it desperate and exhausted. UUFFF the emotional shift is enormous!!!!!!!
I always heard about being grounded but up to now, I know exactly what it is because I live it. I now live the present moment I stop living by responding from my wounds from the past. Today I can see and feel my life exactly how it is, without carrying any emotions from the past. My relationship with my family has shifted to a higher level, I remember I had to make a great effort in order for certain situations to occur, while now everything flows without me forcing them to happen.
I recovered my life back, your wisdom guided me in a gentle and loving way that I felt so protected and secure to continue the forgiveness process without feeling rushed or pushed ahead to do it. You know that everyone has their own moments and you respect them. I truly believe that this experience has helped my Soul to expand in a new and a higher way. Thank You Thank You Thank You."
Relationships are at the very core of personal happiness in life.
Guiding others in creating and leading lives that are abundant with love, passion, and purpose is my calling as your guide and mentor.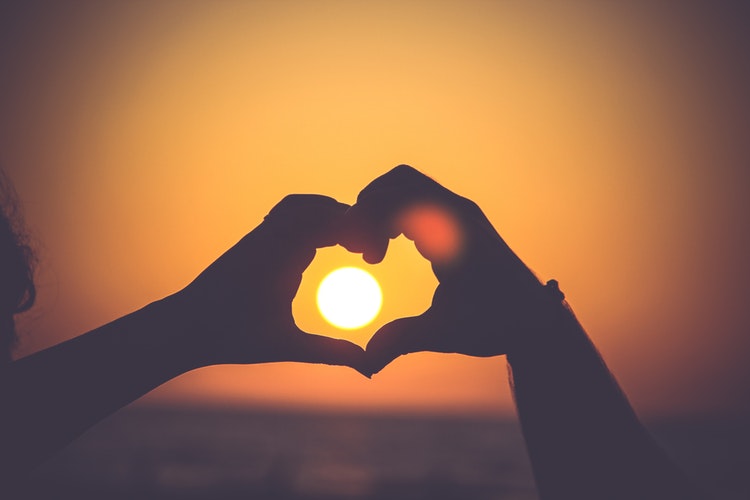 Partner relationships often provide the resistance point to creating fulfillment and true happiness in life.
We seek the ideal relationship for much of our young lives – then struggle to feel the euphoria of the early days as time moves the relationship along.
Over the course of time, the egos of the partners too often create resistance where easy chemistry once existed.
Since relationships are foundational to a happy life – and a life shared with a dedicated partner is the pinnacle of a well-lived life – the more that you understand yourself and your partner, the happier your life is and the more that your relationship thrives.
My interest in the mechanics and the art of relationships began more than 40 years ago and led me to develop myself as a professional coach.  An understanding of the principles that keep relationships strong, steady, and flourishing are important to know, apply, and embody on your path to creating your elevated relationship.
Helping others through their relationship challenges to develop strong, sustainable, and happy relationships has been a calling of mine for decades.
"After watching a video that Jeanne posted during Christmas of 2017, I decided to have a phone call with her. Jeanne's wisdom and coaching helped me to navigate the most chaotic period in my life.
My father was diagnosed with stage 5 cancer and my marriage broke down because of an affair
To say my life was chaotic at that time was an understatement. How do I forgive an affair, what will happen next, will I and my daughter be ok? These were some of the questions that asked myself.
Jeanne's work took me on a journey I never knew existed. She worked with me on forgiveness, knowing and recognizing my Essence, and opening my eyes to new opportunities and possibilities every day.
Jeanne's work on helping us to build strong and lasting relationships and holding healthy boundaries as we move through life is highly recommended. I'm really pleased that I made the decision to work with her!
Check out my Social Media
with some helpful tips for you.
My Blog
offers you inputs for elevating your life and your relationship.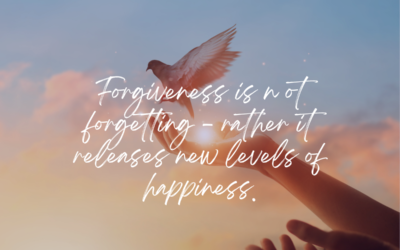 Inner peace is reflected in the level of happiness that you chronically experience. Inner disharmony represents itself as an undercurrent of dissonance and chronic dissatisfaction. Harmonious relationships are the reflection of peace-filled partners. In my journey to...